Equalista
A native app to help people learn about inequality, to empower people with knowledge and make the world a more equal place.
Problem
It is important to accept that everyone has their own biases, but how do we identify them? The Equalista app aims to educate with kindness and enlighten people with tools to check themselves and check their own privilege.
Additionally, the goal was to provide tools for those suffering from inequality so they could have educational material to defend themselves with confidence.
Users
It was extremely important to consider a diverse audience for such an unprecedented app. Here are the personas we came up with: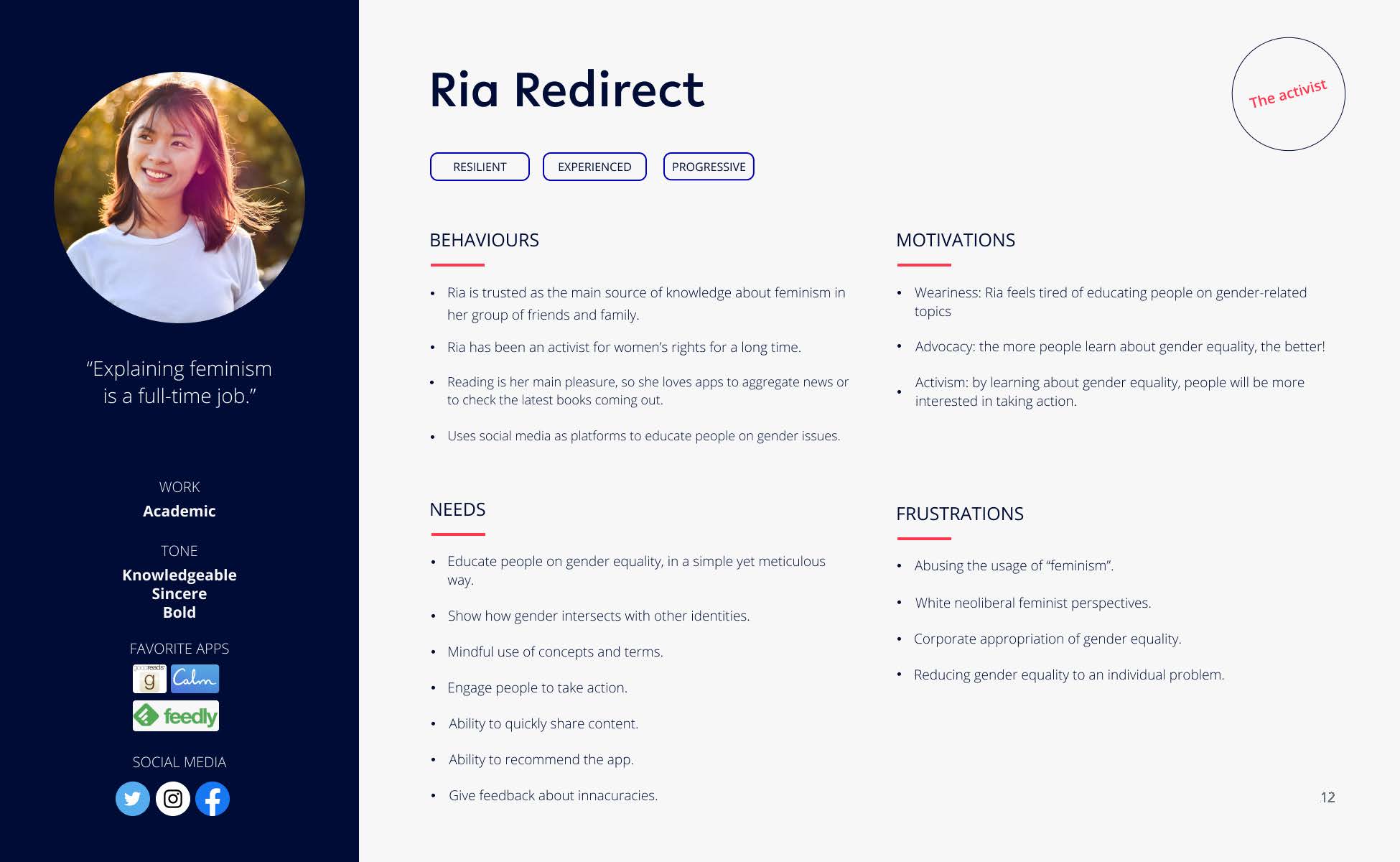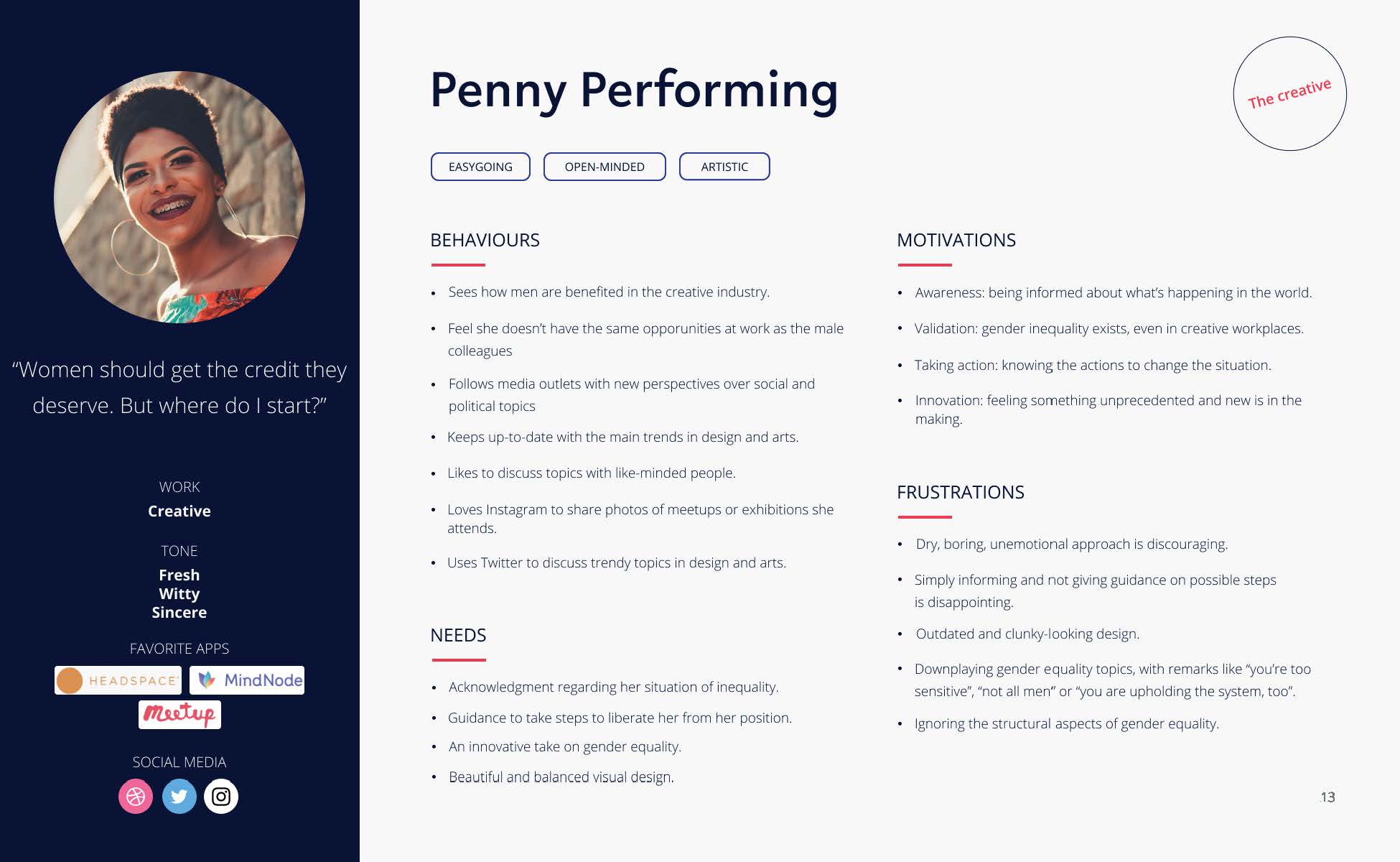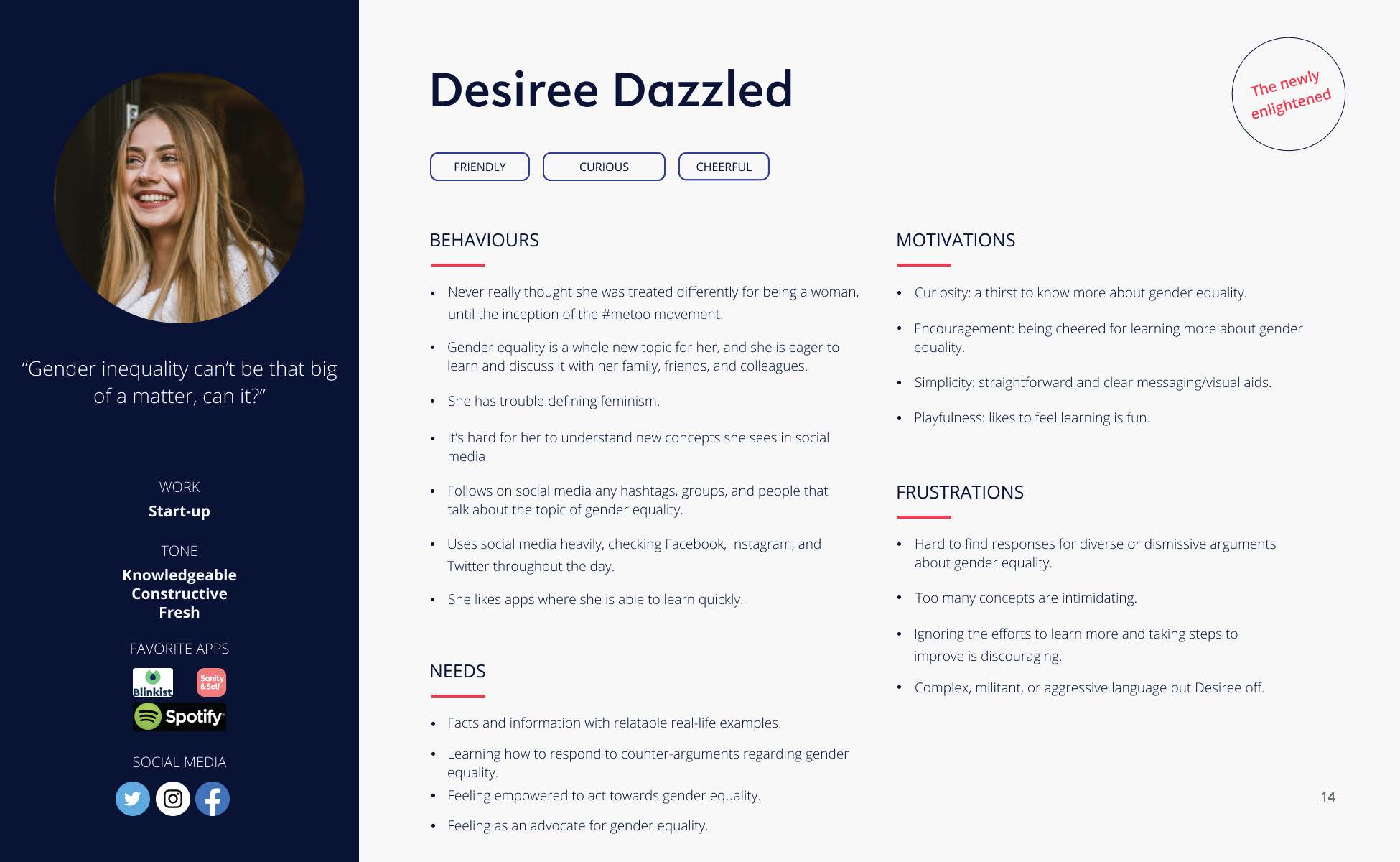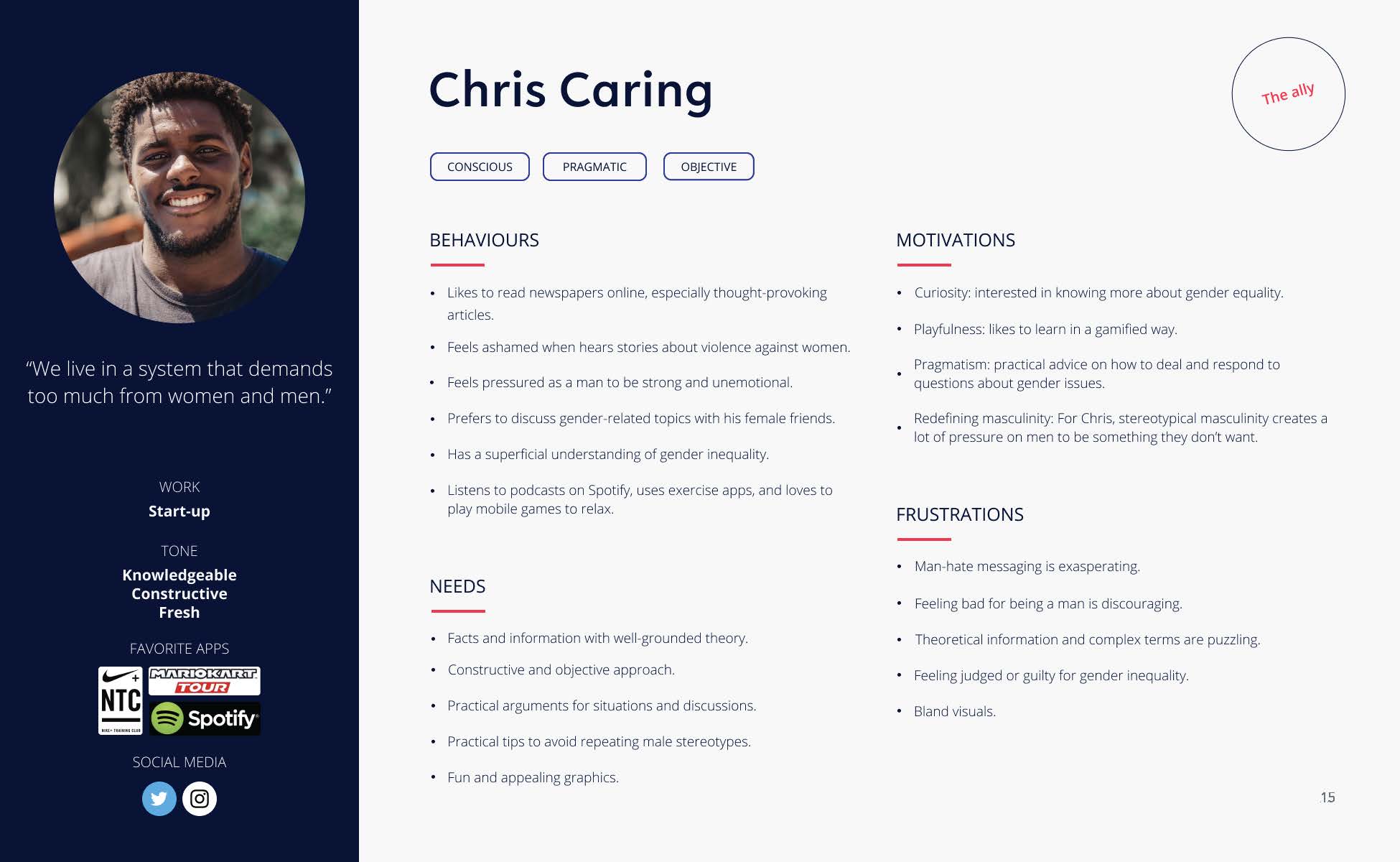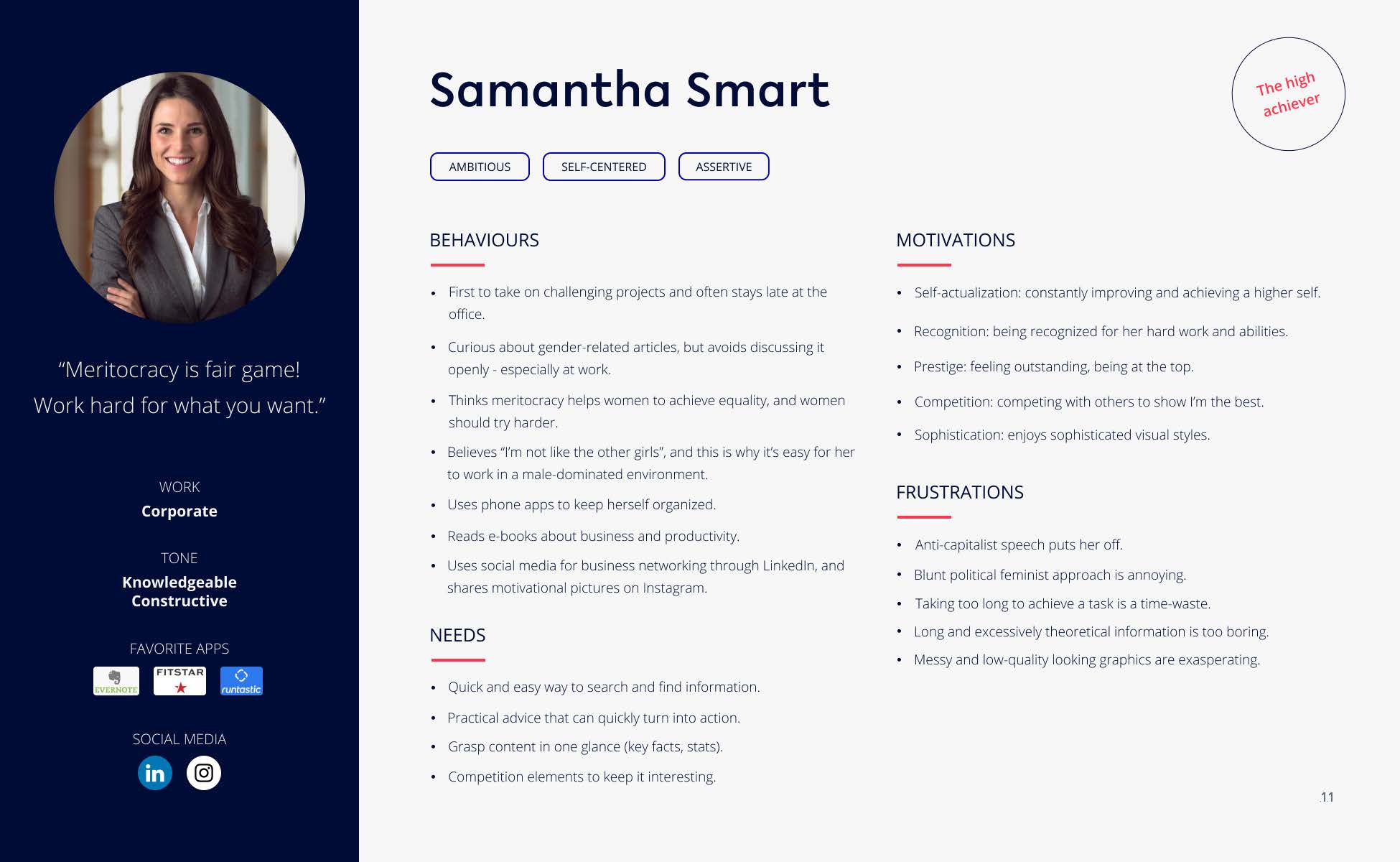 Approach
My job was to review and guide junior designers to create a product ready for launch. This is something I had experience doing already through my work with student designers at CareerFoundry.
We went from this low fidelity version:
Outcome
I am extremely proud of this product, its impact, and the team behind it. It was an honor to be a consultant to help create something with such an important purpose.
In addition to typical design tasks, I was also given the responsibility to teach the design team about motivation, design biases, and gamification within an app. I suggested some methods which could be used to increase user engagement and general interest.
I am a huge fan of micro interactions and micro learning so this is something I truly enjoyed.
Lessons
It doesn't matter what you think, you have your biases and it is important to identify them and accept them.
Working for a product with such a vast audience is highly complex but also highly interesting.